Growing and nurturing any living thing requires passion and care. At CVN we rely heavily on the skill and dedication of our people and the consistent excellence of our trees have, over the years, become a source of great pride for our community.
Almost all our staff are Caledon Valley born and bred and we already have a number of second generation staff in the broad CVN family. Many of our seasonal workers also return to us year after year.
THE CALEDON VALLEY NURSERY TEAM
Chris's family have been part of this community for over a century so he has known most of the people that work at the nursery since their childhood, his roots in Caledon Valley grow firm and deep.
After studying horticulture in Cape Town, Chris did his horticultural internship at Pickstones, in Simondium, in 1989, before returning to the Free State in 1991 where he worked at the Infruitec experimental farm in Ficksburg.
He started Braamhoek Nursery in 1992, which later became Caledon Valley Nursery in 2005.
Chris is backed up by a robust and experienced leadership team and he and this team also rely on the advice of a wide range of experts.
Rika Kriek
Finance manager
Paulina Ramohapi
Administration
Beatrix Westdyk
Nursery Manager
Palesa Moea
Junior nursery manager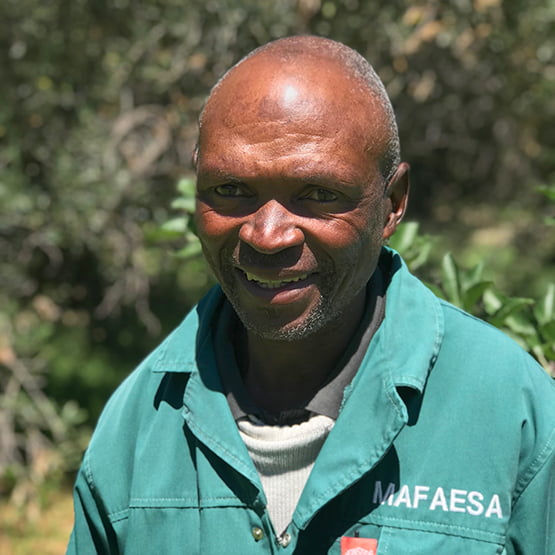 Mosala Mafaesa
Nursery block manager (Motherblock)
Maria Moea
Nursery block manager
Paseka Molefi
Nursery block manager
Mokone Mokhosi
Maintenance section manager